What will your child experience?
Sending your child abroad can seem a little unnerving — especially if it's their first time, however, Canada Cuba is fully experienced in conducting safe, supervised tours where your child is well taken care of!
If you'd like to learn more about what your children will experience, see what other people have said about the trip and learn what we're all about.
About the Trip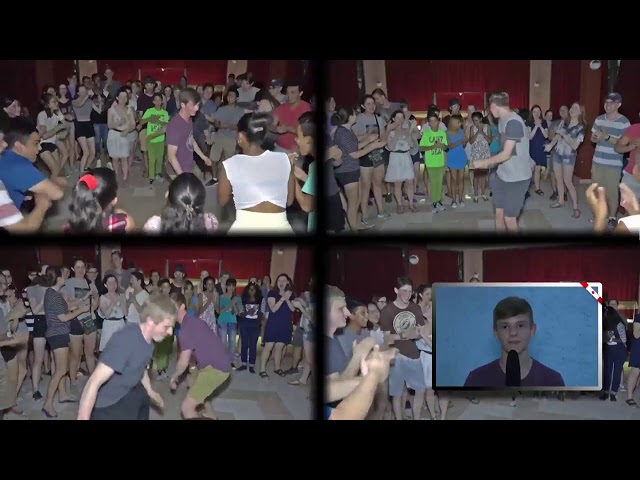 Our most frequently asked questions
Yes, Cuba is considered to be the safest Island in the Caribbean and Havana the safest city in Latin America.
Lots of it, although it may look different than what you are used to. Most meals are buffet-style so you can pick and choose what you like. There are no North American style fast food restaurants in Cuba.
It is going to be very hot during the day. From May through September (rainy season) the evenings are warm and humid and it will rain heavily for a short period most afternoons. The average temperature is approx. 35°c. For the rest of the year, the average temperature is approx. 26°c.
Clothes for hot weather, lots of T-shirts, Laundry detergent (for clothes washed in room) Bathing suit, sunscreen, hat, sandals Hand soap, face cloth, beach towel, Comfortable shoes for walking Camera, Sunglasses, Hair dryer, Female hygiene products, Shampoo, soap and toothpaste (hotels provide soap, but you may prefer your own brand) Small packages of facial tissues (toilet paper substitute for washrooms outside of hotel) Battery powered travel alarm clock, Aspirins, Imodium, Peptobismol, Insect repellent, Individual water bottle, snacks, English/Spanish dictionary
Yes, Cubans are exceedingly friendly people by nature. Cubans are approachable and will talk to you about anything. Don't be surprised if you end up being invited to their homes. You may choose to invite your Cuban counterparts to participate in social activities with your group, however, you as their host are expected to assume the cost of the invitation as the cost will be beyond the means of most Cubans.
The currency used by tourists in Cuba is the Cuban Convertible Peso (CUC). It is accepted anywhere in Cuba and its current value is $1.29 CAD for one CUC approximately (it fluctuates). Bring Canadian dollars and then exchange them for CUC at the Cuban airport (you can also exchange them at banks or hotels, but the airport is the best place). Cuban Convertible Pesos cannot be exchanged outside the country, so if you have any money left over, exchange it back to Canadian dollars before leaving Cuba. Credit cards are accepted in Cuba, however due to the U.S. embargo credit cards and traveler's cheques drawn on US banks and companies cannot be used. Credit cards are not accepted everywhere, and ATM machines and bank/debit cards are not used in Cuba, so cash is your best option.